Hi all,
Question regarding what's happening to the data structure of my object model when there are empty branches and it has been nested.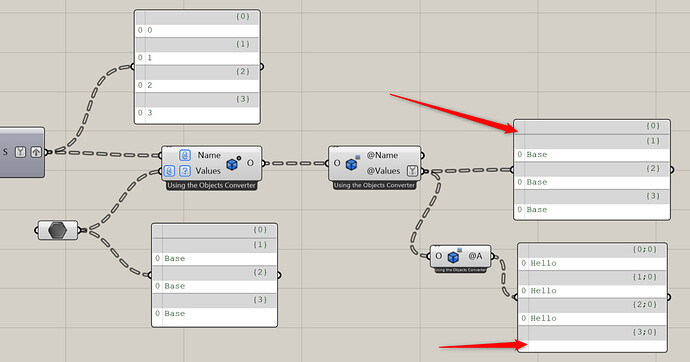 The first time the object is expanded, the empty branch stays in 0 where it is supposed to be, but when those objects get expanded again, the data shifts up to fill it.
Is anyone able to explain how / why this happens to me please?
Cheers